Anti-Oppression Workgroup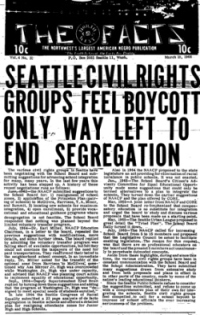 Click a link below to jump to that section:
Overview
Housing Alliance Definition of Anti-oppression
Anti-oppression Workgroup
Anti-oppression Needs Assessment Results
Racial Equity Team
Next Steps
Anti-oppression & Housing/Homelessness Further Reading
---
Overview
From May to October 2013, the Housing Alliance underwent an assessment to help define and plan its organizational goals connected to anti-oppression. The scope of this initial project included:
Forming an advisory committee of staff and board to provide sustainability and insight into the organization's culture, history, and vision for anti-oppression work.
Surveying associates to get a broad overview of the Housing Alliance's strengths and challenges in moving to an anti-oppression framework.
Interviewing key stakeholders of member organizations, non-members who are involved in the movement for affordable housing, and former/current staff and board members for a more in-depth conversation about how the Housing Alliance can best engage in its work from an anti-oppression perspective.
 
Our Definition of Anti-Oppression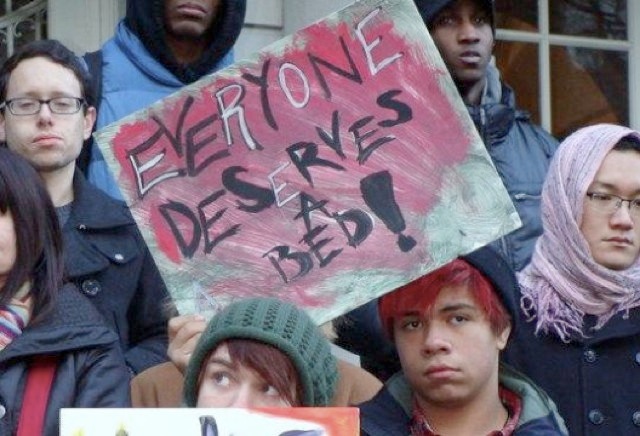 Anti-oppression is an umbrella term that includes practices and perspectives that actively recognize and challenge the many ways injustices manifest on a daily basis in our communities, cultures, and institutions. This term can typically include actively challenging the interconnecting functions of racism, sexism, classism, ableism, heterosexism, and ongoing colonization. 
Anti-oppression includes a commitment to critically examining how power dynamics and privileges impact individuals, communities, and larger systems, and a commitment to dismantling systemic, institutional and personal experiences of oppression in regards to both process (how we work), and product (what we work on) to help create conditions in which all people have opportunity to thrive. We see this as a working definition that will likely grow and shift as we continue to engage with these principles.
 
The Anti-Oppression Workgroup
The Anti-Oppression Workgroup started off as an Advisory Committee of approximately 10 staff and board members from the Washington Low Income Housing Alliance to help define and set goals and intentions for an anti-oppression needs assessment. Board members from the Washington Housing Alliance Action Fund later joined in the workgroup. In this process, their work included identifying key stakeholders to participate in a survey, providing feedback on the assessment tools, reviewing results and analysis, and assisting with the presentation of this analysis. As this process was facilitated by two independent consultants, the advisory committee provided vital wisdom specific to the landscape within which the Housing Alliance works. This group also exists to ensure that the organization can stay accountable to the goals and that the work can continue after this assessment is over.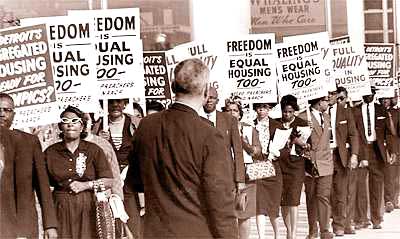 Workgroup Members
Quinnie Tan, Workgroup Co-chair
Housing Alliance Board Member
Joaquin Uy, Workgroup Co-chair
Communications Specialist
Kate Baber
Homelessness Policy and Advocacy Specialist
Troy Christensen
Housing Alliance Board Member
Beth Dannhardt
Housing Alliance Board Member
Jamila Johnson
Action Fund Board Member
Nicole Macri
Housing Alliance Board President
Andrea Marcos
Administrative Assistant
Rachael Myers
Executive Director
Phoebe Nelson
Housing Alliance Board Member
Denise Rodriguez
Director of Operations
Irene Basloe Saraf
Action Fund Board Member
Alouise Urness
Community and Member Organizer
 
Results of the Anti-Oppression Needs Assessment
Key Findings of the WLIHA Assessment
 
Racial Equity Team
The Housing Alliance is also involved on the steering committee of Washington's Racial Equity Team­­, a people of color-led group of community leaders, activists, and lobbyists working to promote racial equity within the state budget and legislative process.
Five of our 2015 State Legislative Agenda Priorities are currently on the Racial Equity Team's Watch List:
Washington State Housing Trust Fund
HEN/ABD/SSI Facilitation Services
Medicaid Permanent Supportive Housing Services Benefit
Source of Income Discrimination Protections
New Revenue for Washington State
 
Next Steps
The staff and board of the Housing Alliance are in the process of strategically implementing many of the key findings of the above assessment. The staff is currently focused into building an anti-oppression/equity focus into the structure of the organization via our policy work and internal working culture.
The Housing Alliance board will be integrating key recommendations into the current strategic planning process. For more information about the Housing Alliance's ongoing equity work, please contact Anti-Oppression Workgroup Co-chair Joaquin Uy at joaquin(at)wliha(.)org or 206.442.9455 x208.
 
Links Related to Housing/Homelessness Issues and Anti-Oppression
LOCAL
As Seattle gets richer, the city's black households get poorer.
November 2014 Seattle Times article about growing racial income disparities.  
Racial Equity Toolkit 1.0
Our allies at Housing Development Consortium have a Racial Equity Task Force, of which we are a member. In December 2014, they released this toolkit that makes the case for why housing and homelessness organizations should integrate racial equity into their overall work. The document is a work-in-progress that will have additional sections and chapters added to it, as the task force continues its work.
Racial Restrictive Covenants: Enforcing Neighborhood Segregation in Seattle
University of Washington Seattle Civil Rights and Labor History Project article about the history of racial restrictive covenants in the City of Seattle and how these shaped segregated neighborhoods.
The 1964 Open Housing Election: How the Press Influenced the Campaign
University of Washington Seattle Civil Rights and Labor History Project article about King County's 1964 Open Housing Ordinance that would have banned racial discrimination in real estate sales and housing.
Race project | Homelessness in King County: Blacks suffering the most
Seattle Times article about race and homelessness that also features Emerging Advocates Program graduate Nick Maxwell.
King County Median Household Income 2007-2011 by Race/Ethnicity
See the right sidebar on this webpage for the charts and data.
The Homeless Youth & Young Adult Initiative: King County's Community-wide Response
King County document featuring statistics about African American and LGBT young people and homelessness.
STATE
Facing Race 2015: Washington's Racial Equity Agenda
The 2015 policy agenda from Washington Community Action Network and the Washington State Budget & Policy Center representing "the collective priorities of 54 leading organizations and institutions that represent Washington State's diverse communities of color. The goal is to provide guidance to state lawmakers in their efforts to promote a racially equitable economy and society." We contributed to the affordable housing section on page 13.
Filing a Housing Discrimination Complaint Online with the U.S. Department of Housing and Urban Development
Federal law prohibits housing discrimination based on your race, color, national origin, religion, sex, familial status, or disability. If you have been trying to buy or rent a home or apartment and you believe your civil rights have been violated, you can file your fair housing complaint online here.
NATIONAL
National Equity Atlas
PolicyLink developed this National Equity Atlas as a comprehensive resource for data to track, measure, and make the case for inclusive growth in America's regions, and states, and nationwide. The Atlas contains data on demographic changes and racial and economic inclusion for the largest 150 regions, all 50 states, the District of Columbia, and the United States as a whole.
Racial Bias, Even When We Have Good Intentions
This New York Times article provides a comprehensive run-down of empirical evidence showing the prevalence of racial bias in just about every decision we make, from buying an iPod to decisions on whether or not to rent to someone.
Current Statistics on the Prevalence and Characteristics of People Experiencing Homelessness in the United States
This research data has some of the best race/ethnicity/homelessness data we have found to date. This fact sheet conatins data from multiple sources, including the U.S. Department of Housing and Urban Development's (HUD) July 2010 Annual Homeless Assessment Report to Congress (AHAR). This fact sheet also includes data from the 1996 National Survey of Homeless Assistance Providers and Clients (NSHAPC). Although these data are older, they represent the most comprehensive study of homelessness to date and are cited to provide historical context. Notes about differing definitions of homelessness are included as needed.
Without Housing: Decades of Federal Housing Cutbacks, Massive Homelessness and Policy Failures
Western Regional Advocacy Project produced this comprehensive document chronicling the history of the impacts federal policy has had on mass homelessness across the country.
The Making of Ferguson
October 14 The American Prospect article about how historical racism and racist housing policies shaped the explosive racial climate in the suburbs of St. Louis.
NLIHC Housing Spotlight: Who Lives in Federally Assisted Housing?
The National Low Income Housing Coalition published this report in 2012 breaking down the various demographics of households assisted by HUD programs.
HUD tells Homeless Shelters to Respect Self-Identified Gender
In February 2015, HUD released guidance for how shelters should house transgender-identified individuals, recommending that people staying in shelters and transitional housing programs should be able to access these spaces based on their self-identified gender.
Injustice at Every Turn: A Report of the National Transgender Discrimination Survey
The National LGBTQ Task Force and National Center for Transgender Equality published this comprehensive report in 2013 about the widespread discrimination transgender and gender non-conforming people in just about every area of life: education, employment, family life, public accommodations, housing, health, police and jails, and ID documents.
Injustice at Every Turn: A Look at Black Respondents in the National Transgender Discrimination Survey
The National Black Justice Coalition took the above survey to create this report that "overwhelmingly found the combination of anti-transgender bias with structural and individual racism meant that transgender people of color experience particularly devastating levels of discrimination."
Housing Discrimination Against Racial and Ethnic Minorities 2012
A regularly repeated study by the federal Department of Housing and Urban Development (HUD) sent African-Americans and whites to look at apartments and found that African-Americans were shown fewer apartments to rent and houses for sale.
This American Life: House Rules
Much of this radio program focuses on the history and enforcement of the Fair Housing Act. They also look at the issue of racial housing discrimination.
National Fair Housing Alliance 2013 Fair Housing Trends Report: Modernizing the Fair Housing Act for the 21st Century
This comprehensive report published by D.C.-based National Fair Housing Alliance presents data and recommendations on how we can continue to strengthen the Fair Housing Act of 1968.
For more information about the Housing Alliance's equity work, please contact Anti-Oppression Workgroup Co-chair Joaquin Uy at joaquin(at)wliha(.)org or 206.442.9455 x208.