Housing and Homelessness Advocacy Day
Thank you for making the 2015 Housing &
Homelessness Advocacy Day a success!
See you on February 2, 2016 for Advocacy Day 2016...
Check out our photo album of images from the day here.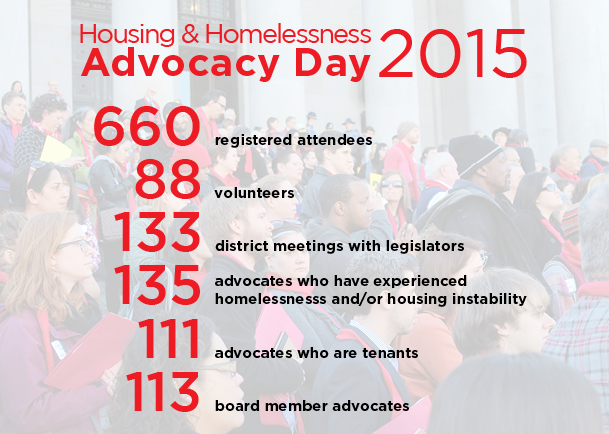 ---
Click a link below to jump to that section: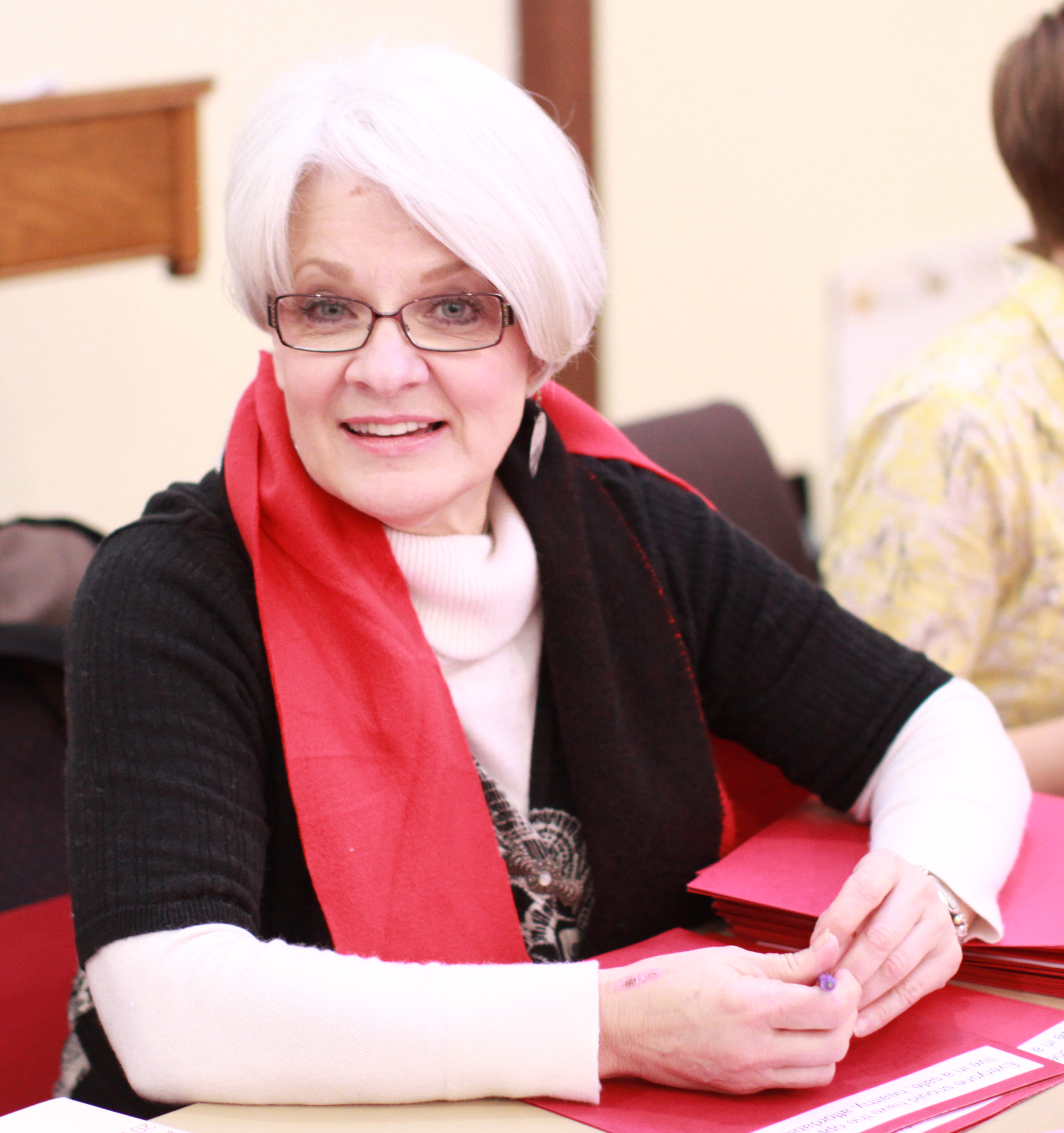 About Housing and Homelessness Advocacy Day
Schedule Just Added!
Location
Advocacy Day Volunteers Needed!
Scholarships, Childcare, and Transportation
   Assistance Childcare is at capacity!
Flyers and Other Materials
2015 Housing and Homelessness State Legislative Agenda
Sponsoring Advocacy Day
2015 Sponsors
Social Media & Social Media Day of Action for #HHAD2015
Sneak Preview from Advocacy Day 2014
---
Housing and Homelessness Advocacy Day Schedule
You can download a pdf of this schedule here.
8:00-11:30am

Morning Program at United Churches of Olympia, 110 11th Ave SE
Childcare available for those pre-registered. (Downstairs)

8:00-9:00am

Check-in and Registration (Foyer)

8:00-8:45am

Coffee and Snacks (Downstairs Social Hall)

8:30-9:45am

Photo Booth Part I - Provided by Firesteel (Foyer)
Have a picture taken holding a message you want to share at Advocacy Day!

8:45-9:30am

Morning Call to Action (United Churches Sanctuary) with guest speakers:
34th Legislative District (Maury Island) Senator Sharon Nelson
Generating Hope board member Geoff Baker
Real Change Vendor of the Year Susan Russell

9:45-10:15am

Prep Meetings with your Legislative District Group
Districts 1-11      (Chapel/Foyer)
Districts 12-16    (Fireside Room)
Districts 17-33    (Social Hall)
Districts 33-49    (Sanctuary)

10:30-11:30am

Workshops (United Churches, see here for more details)
Advocacy 101 in English    (Sanctuary)
Advocacy 101 en Español    (Fireside Room)
Social Media Basics for Advocacy   (Social Hall)
Youth Homelessness Advocacy Panel  (Chapel)
The Week in Housing Advocacy – Live!  (Legislative Building Columbia Room)
11:45-4:00pm

Housing And Homelessness Advocacy Day at the campitol campus

11:45-12:15pm

Rally for Homes (Steps on the North Side of the Legislative Building)
Hear from legislators about why your presence in Olympia is so vital.
Sen. Cyrus Habib (D-Kirkland)       Sen. Steve O'Ban (R-University Place)
Rep. June Robinson (D-Everett)    Rep. Maureen Walsh (R-Walla Walla)
12:15-1:00pm
Lunches for Pre-registered Advocates (Steps on the North Side of the Legislative Building)

12:30-4:00pm

Meetings with Your Legislators (Check posted meetings schedule for times and locations as some meetings may be scheduled earlier than 12:30pm.)

1:00-4:00pm

Information Sharing Table (Legislative Building Columbia Room, 1st Floor)
Stop by the Housing Alliance Information Sharing Table to report back about your meetings or to find out more about next steps.

1:00-3:00pm

Photo Booth Part II and StoryCorps Interactive Table - Provided by Firesteel (Legislative Building Columbia Room, 1st Floor). Hear StoryCorps stories of family homelessness and how the audio is being used for advocacy.
---
About Housing and Homelessness Advocacy Day (Advocacy Day)
An Advocacy Day (a.k.a. "Lobby Day") is an organized event, usually at the legislature, where constituents can meet their elected officials to inform on and advocate for specific legislation and policies. Each year, the Washington Low Income Housing Alliance organizes one of the largest Advocacy Days during the legislative session. This February, you have an opportunity to be a part of this very important day of action!
We're looking for people passionate about ensuring that everyone in Washington has the opportunity to live in a safe, healthy, and affordable home. Housing and Homelessness Advocacy Day is a chance for you to unite with others to end homelessness in our state. Are you ready to join over 500 other advocates from around Washington to tell your elected officials how you feel?
If you are ready to take fighting homelessness to the next level, then please join the Housing Alliance on Tuesday, February 17 in Olympia for the annual Housing and Homelessness Advocacy Day!
The day includes:
Inside information and timely updates on affordable housing and homelessness legislation.

Workshops on how to talk to your elected officials and be the most effective advocate possible.

Meetings with your lawmakers for which you'll be armed with key messages, supporting documents and facts to help share your story.

And an opportunity to feel the power of a strong and growing movement for affordable housing and an end to homelessness.
You can register for Advocacy Day at this link: bit.ly/HHADreg.
---
---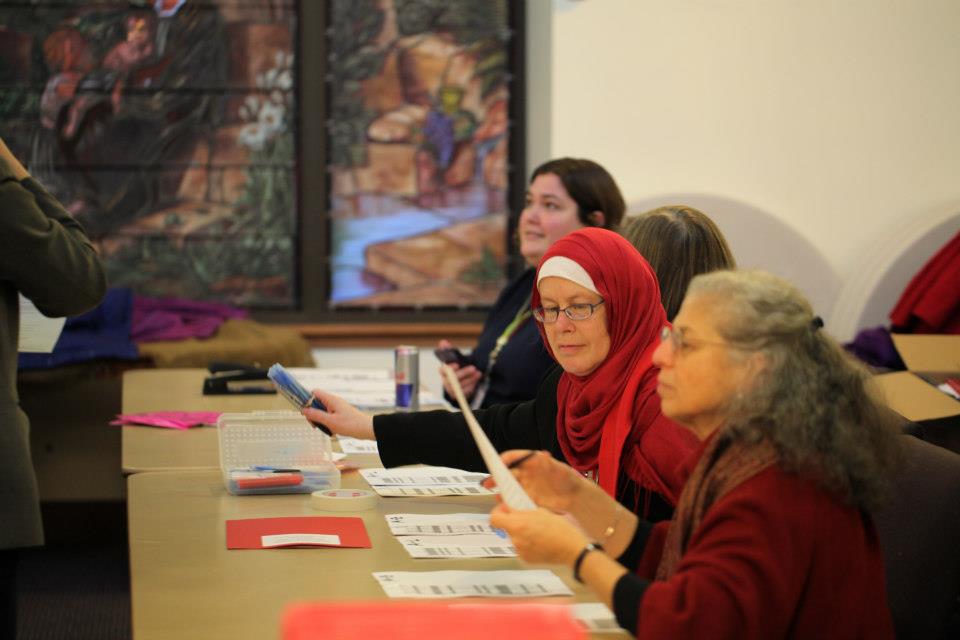 Help make Housing and Homelessness Advocacy Day 2015 a huge success. With over 600 advocates in attendance, it takes lots of volunteer energy to make Advocacy Day happen.
You can lend a hand in one of these roles during Advocacy Day:
Legislative District Leads – coordinate their district group's meetings with legislators.
Advocacy Stewards – fill a range of roles for a two- to three-hour shift, which include staffing registration and resource tables, orienting event and program locations, and handing out red scarves and programs or lunches.
We provide training and support in advance of Advocacy Day for all roles.
Interested? Please be sure to check the box indicating your interest in volunteering at the registration page. A Housing Alliance staff member will be in touch soon.
If you are specifically interested in the Legislative District Lead role, please also fill out this short survey here. Please also help build the volunteer team by sharing this flyer widely!
If you have any questions about volunteering, please email Honah Thompson at honah(at)wliha(dot)org or call her at 206.442.9455 x213.
Thanks for your help!
---
Scholarships, Childcare, and Transportation Assistance
If the $25 registration fee would prevent you from attending Advocacy Day, you will be able to select a scholarship option here at the registration page.
** Childcare is officially closed for Advocacy Day. We're at our limit for the one provider available. **
Organizations can apply for funding to help transport advocates who would not otherwise be able to attend. Apply for transportation assistance here.
Application deadline: Friday, January 9, 2015.
For individuals seeking greener and more economical transportation to Olympia for Advocacy Day, we have created an online account where you can either offer up your car for carpooling or can see who is offering a ride to Olympia from around the state. Check out the Group Carpool page here. If you need help navigating the page, please contact Honah Thompson at 206.442.9455 x213.
---
---
2015 Housing and Homelessness State Legislative Agenda
We advocate for public policy supporting our vision that all Washington residents have the opportunity for safe, healthy, affordable homes in thriving communities.
The reasons for homelessness and housing instability include:
An inadequate supply of homes affordable to low-income households;

Income that is insufficient to afford a home in the private rental market;

Inadequate services for those who need support; and

Unfair barriers to accessing and keeping affordable homes.
In addition to the priorities listed below, we support efforts to raise wages so that jobs pay enough to afford a home. If more jobs paid a living wage, more workers could afford safe, healthy housing. We also support efforts to raise revenue. Washington is $4.5 billion short in what we need to maintain current funding levels and to make required investments in education and mental health over the next two years. To avoid harmful cuts to critical services that help people stay healthy and housed, the state must raise revenue.
Go to our State Legislative Advocacy Page to
learn more about our 2015 State Legislative Agenda.
---
Sponsor the Largest Advocacy Day Dedicated to
Affordable Housing and Ending Homelessness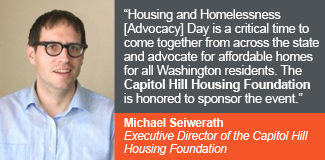 Sponsors make our annual Housing and Homelessness Advocacy Day a reality. Last year, financial support from our sponsors provided the resources to bring 605 participants to Olympia to advocate for more opportunities for an affordable home for everyone in Washington!
Advocacy Day information reaches 600+ attendees, legislators from nearly every district in the state, and even more people through a robust social media presence. Sponsorship helps your organization be a leading voice at Advocacy Day.
We invite you to join us as a sponsor at one of the following levels: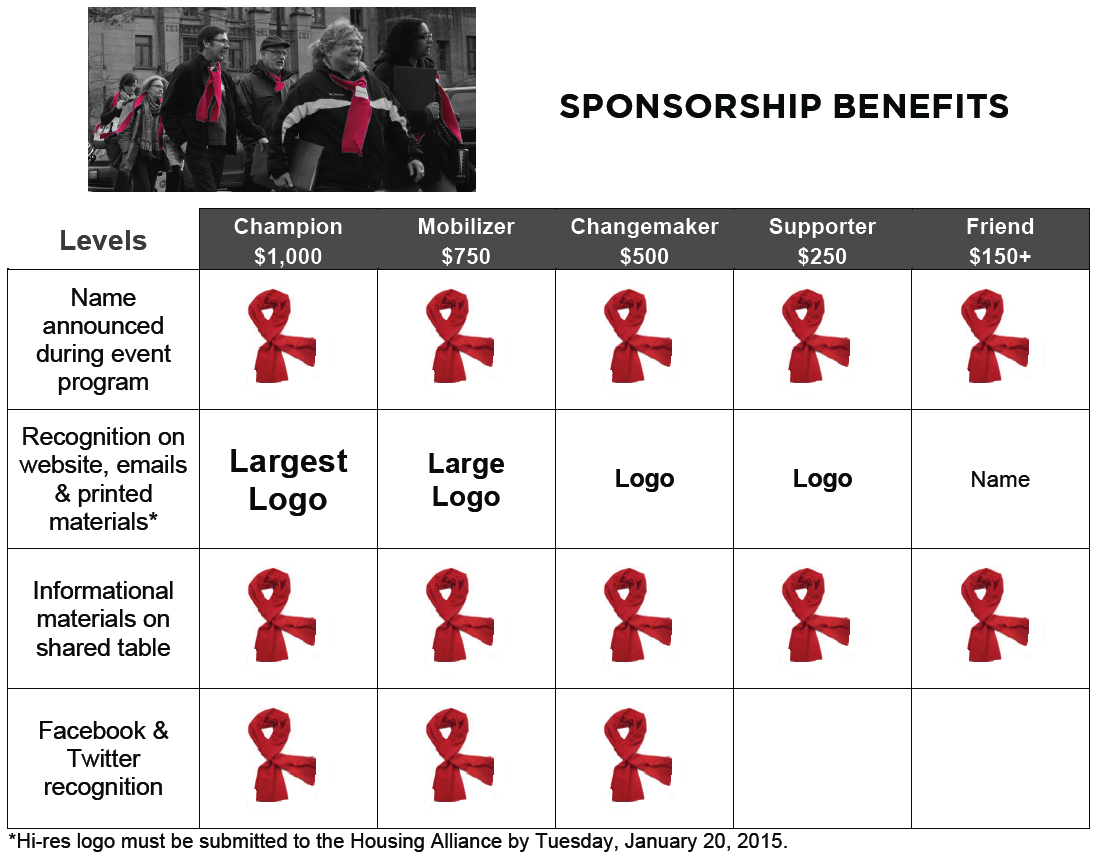 Ready to sponsor? You have three options:
1. To pay by CREDIT CARD, please use this online sponsorship form.
2. To pay by CHECK, please use this online sponsorship form.
3. Download this pdf of the sponsorship form, and return to us.
Thank you!
For more information on how your organization can sponsor Advocacy Day 2015, please email Kate McMullen or call her at 206.442.9455 x201.
---
CHAMPION SPONSORS
Mobilizer Sponsors
Changemaker Sponsors
Supporter Sponsors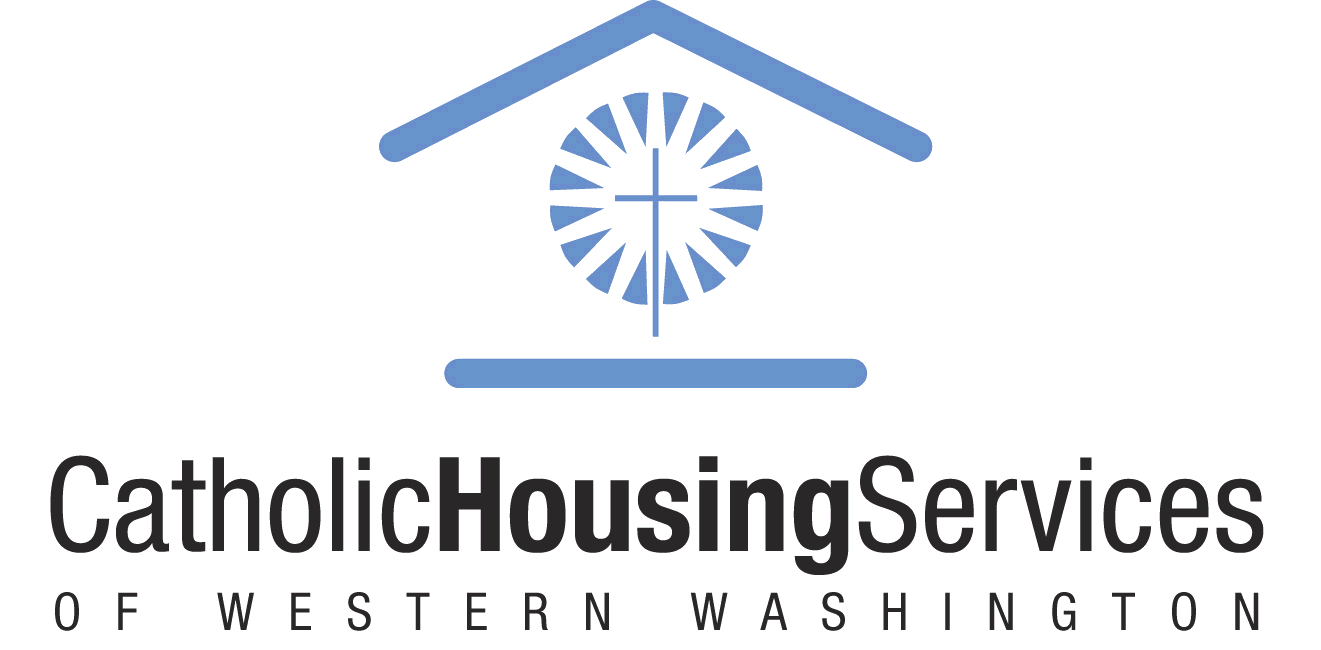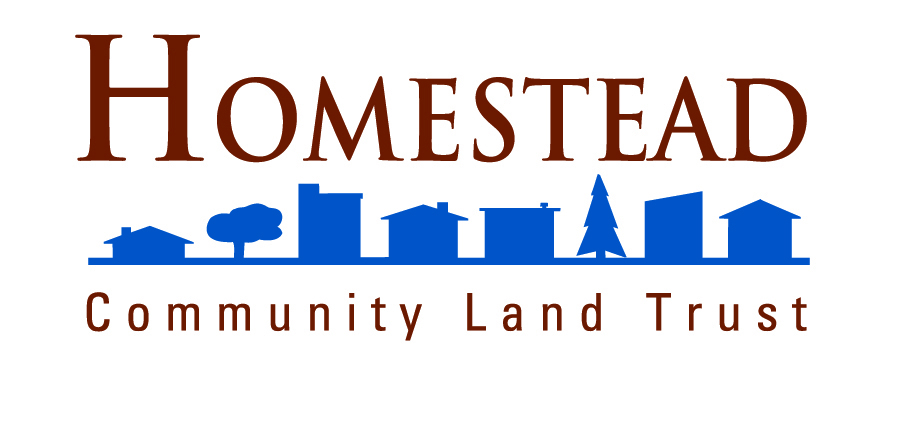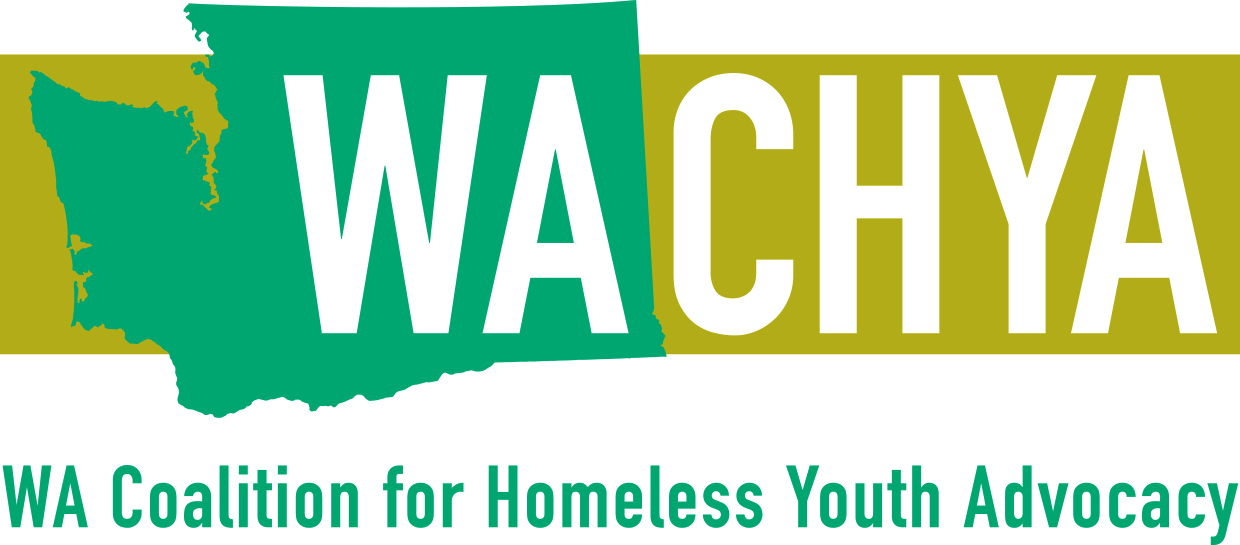 Friend Sponsors
Spokane Housing Ventures          Tenants Union of Washington State
Special Thanks to These Organizations and Businesses for Generous In-kind Donations!
Starbucks Coffee Company - Olympia           Ralph's and Bayview Thriftway          Whole Foods Market - Seattle
Grand Central Bakery          Costco Wholesale Pacific Northwest Region          Cash & Carry - Olympia
KIND Snacks           Trader Joe's - Capitol Hill          Justin's Nut Butters
---
The Housing Alliance will be utilizing social media to outreach for Advocacy Day before February 17 and to inform folks who aren't able to make it to Olympia about the day's advocacy developments. We are also using social media to educate advocates about the latest updates and information on our state and federal advocacy priorities.
Social Media Day of Action for #HHAD2015
Tuesday, February 3, from 12:00am-11:59pm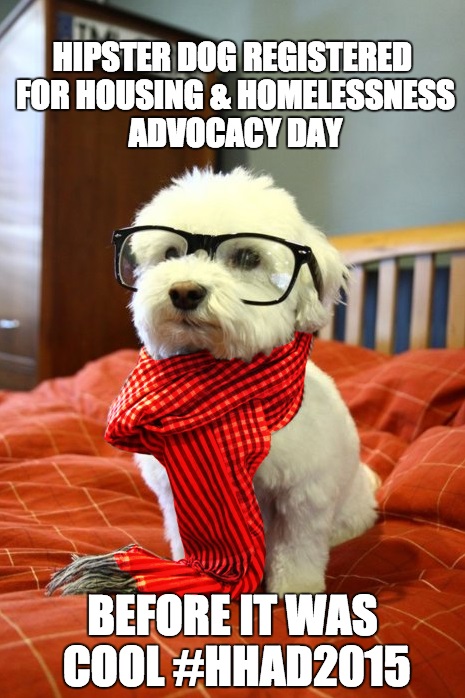 Help us get the word out about Advocacy Day, encourage people to register, and raise awareness about our State Legislative Advocacy Agenda to create affordable homes and end homelessness. If you're on Twitter or Facebook, you can be a huge help in making both Advocacy Day and our ongoing advocacy efforts a success.
Learn more about our Social Media Day of Action here.
Social Media Basics for Advocacy
Twitter #Hashtags
On Twitter, people use the hashtag symbol # before a relevant keyword or phrase (no spaces) in their Tweet to categorize those Tweets and help them display more easily in a Twitter search, like: #homelessness. Also, clicking on a hashtagged word in any message shows you all other Tweets marked with that keyword. For instance, in a Twitter search, you'd see all tweets related to news of homelessness.
You can read more about how to use Twitter hashtags at their Help Center.
Advocacy Day's hashtag is: #HHAD2015.
Please add this to all your tweets related to Advocacy Day leading up to February 17 and the day-of.
Twitter @Usernames
If your elected official has a Twitter profile, you can tweet advocacy messages to them. You just need to know their username, which always has the @ symbol at the beginning (no spaces).
For instance, Senator Patty Murray's twitter username is: @PattyMurray.
If you include their username anywhere in the body of the Tweet, then someone at Patty Murray's office is more than likely to see your message to her and maybe even respond back. And if you have room on your tweet, feel free to include our username in the post. The Washington Low Income Housing Alliance username is @WLIHA.
You can read more about how to use Twitter usernames at their Help Center.
Twitter and Our Legislative Priorities
Each state and federal item has a unique hashtag that we'll be using throughout the session and even during Advocacy Day to provide up-to-the-minute legislative updates on Twitter. You should use them too, as you advocate for certain items and learn more about where your legislator stands on the issue.
Stay tuned for our updated Social Media and Advocacy Day Guide. It will have more information about using social media for Advocacy Day and for legislative advocacy beyond February 17. It will also have information about using Facebook.
---
Sneak Preview from Advocacy Day 2014
| | |
| --- | --- |
| Click below to check out our Facebook album of pictures from last year's Advocacy Day: | Watch this video from our partner Firesteel about why educators attended Advocacy Day 2014: |